---
Wikis are works in progress; please tolerate our imperfection, and help us improve. There are a lot of smart people editing Wikia sites, and everyone finds they have something to contribute. The best response to a bad page is to fix it! Also note that this place contains unmarked spoilers. Read at your own risk.
Users who already have an account should login when they are browsing Wikias. Logging in should remove advertisements on every article except for Main Pages (this page). If ads appear while viewing this Wikia while logged in, there is a possibility that malware has been installed on the browser.
---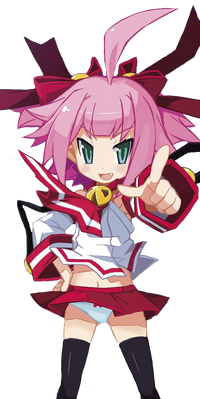 About the series
The Mugen Souls series a silly, over-the-top RPG for the Playstation 3. The first game was released in Japan in March 22nd, 2012 developed by Compile Heart, co-developed by GCREST and produced a goofy person called Shininafune Keiji as well as having a few special character designs by the real Inafune Keiji. It often gets mixed up by non-Japanese speaking characters as M.U.G.E.N, which is an acronym for a custom 2D fighting game engine for the PC. The game features countless character builds, custom character designs and outfits which resemble those of TinierMe, THE iDOLM@STER voice cast, ship battles, a story mode (easy mode), an extra story (actual game) after the True Ending. These systems will not need to be used in the main story as it is mean for a casual play-through to get used to the game flow and understand the protagonist of the story. Mugen Souls had a lot of flaws in compared to its highly improved sequel but is still fun after getting past the main story.

Mugen Souls Z was released on April 25th, 2013 produced by the previous producer's successor by a person named Inafune "Shooting Star" Keiji who is also pretty absurd. This game fixed a lot of the issues such as slow loading, lag, responses. The controllable protagonist is different game but it included everything from the first game as the equipment, custom character parts, peon characters, clothing as well as having extra features that makes powering up much easier such as Ticket Bonuses that can give 32x more EXP, earning 2x the Shampuru bonuses. Mugen Souls Z also re-vamped a few of the systems such as Captivate System . A few new mechanics adding in are Fever Points, Ultimate Fusions and new Challenge Worlds. They also reduced the charm requires for the True Ending to 15% as well as the charm requirement for Mugen Field floors. This game is highly recommended for new players who want to try out the series because it ironed out flaws the first game had and this game is much more fair and less time consuming. Lots of character build customization and many different systems for the player to take advantage of with numbers reaching in the billions.
---
Gameplay specific portals
General links about the series
Series

Characters

Gameplay

Credits

Universe

Official websites

External sites

Media

[[::Category:Music|Music]]

Management

How to help Contact Staff Wikia Rules
---
Other wikis you may be interested in
October 22nd 2015
Mugen Souls released for PC
Nov 7th, 2014
Jul 29th, 2014
Patch for English Mugen Souls Z is now live.
May 23rd, 2014
English Mugen Souls Z released.
---
I actually finished this pic last night and it's a birthday image for Kira Buckland (Chou-Chou's En…
See more >
---
Total Access: 791,099: Hits
Yesterday: 2594
Edits: 18,939: Active Users: 1: Adopted: November 22nd 2013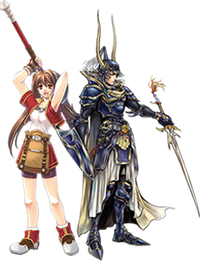 JRPG Games
Want your community included? See how!